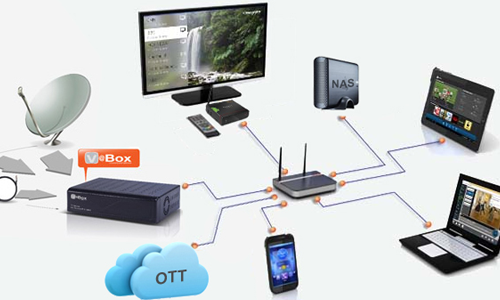 Social Media App Development
Change the way you connect with your audience!
Get Quotation Now
Social Media

App Development

Custom Social Networking-Creating customized social networking sites gives you complete control or ownership over the social network. The network is exclusive to your brand and offers complete flexibility to make changes in the interface, features, etc. It allows discovering new possibilities that will connect users like never before. You can empower your users to connect, converse, and share content to build an interactive user experience.
Social Streaming and Live Broadcasting-Social Steaming is one of the most revered features of a social media app. People love to stream live videos and share important events of their lives with their connections or the public. It might be festivals, special occasions such as birthdays, parties, etc. With social streaming and live broadcasting feature, users can instantly share a part of their lives online.
Social Networking apps-Apps that let you connect with people online and exchange ideas, express views, and share opinions lay the foundation of an ideal social media app. Total VDO has an experienced team of iOS and Android developers who create user-friendly, feature-packed apps that offer a seamless user experience. Our team also has expertise in creating innovative cross-platform apps that meet small, mid-size, and large corporations' unique requirements. Get social networking apps exclusive to your brand that helps you reach out to a larger audience.
Push Notification-Customers highly appreciate push notifications as they give them updates about the latest content. The users are informed of the updates of the interactions that happen on their profile. After getting the push notifications, the users open the app and visit their profiles and the app. It retains the interest of the users and keeps reminding them to open the app often.
Social Media Login-It offers a single sign-on (SSO) for end-users to log in to their social media accounts. The users can use the existing login information from other social network sites such as Facebook, Instagram, and use the same information to log in to third party websites. It simplifies the login process as users do not have to register repeatedly to log in to a website.
Profile Creation- Users love it when they get to create an excellent profile for themselves. The quick and simplified process of Profile creation allows them to put the desired picture on display, create a unique username, and put the desired information in their bio. With customization capability, they can make a unique profile for themselves with great ease.
Media Uploading and Sharing-It is also another attractive feature of a social media app that allows users to upload photos and videos, instantly share them with their connection/ desired profiles or even share them publicly. Users can also edit the pictures and videos with advanced features, share them on the app with their favorite people, or upload them for public consumption.
Social Collaboration-Building an extensive network should be the criteria for social media App Development. A social media app is all about making new connections and being an active part of the conversations. The social collaboration feature that allows users to add connection or follow people to build an extensive network base should be a primary feature of a social media app.
Social Chat-It is an important feature that allows users to have conversations with their connections or the people they follow. Public social chats and commenting enable users to be an active part of the network. They can voice their opinions and express their views on the current trends and be an active part of the discussion. The private chats allow people to have conversations with specific users or groups of users and create a small community of their own. They can chat with their favorite people and exchange ideas.
Video calls-Video calls form an essential part of the social media apps that allow users to make video calls to an individual or even add more people to video calls. The feature is a favorite of people looking to connect with their family, friends, and even their colleagues instantly. High picture and audio quality allow people to communicate with their online connections.
How we differentiate? Total VDO believes in perfection and the delivery of exemplary services to our customers. Our team builds intuitive apps that work seamlessly and offer a profound visual experience to the users. We deliver high-performance and feature-packed social media app development that lets your users create meaningful connections and grow their network. With exciting features, our apps retain the users' interest and encourage them to build and grow their networks, share content, and stream live content. With us, you can create an active user base and expect exponential growth. Our team uses seamless and attractive Ui/ UX design, different APIs, and data connectors and ensure security by thwarting potential security risks. Our team develops high-performing apps packed with features that meet your business expectations and help you achieve your goals. In a complete solution, the following key features available

Dashboard
iOS Application
Android Application
Progressive Web App (PWA)
Push Notifications
Live broadcasting
Stripe Payment
Data Analytics
Google Analytics
Calendar
Upload Files
Video post
Video Playback
Video calls
Audio calls
Comment
Chat
Audio playback
Audio recording
Social Login
REST API
Image Gallery