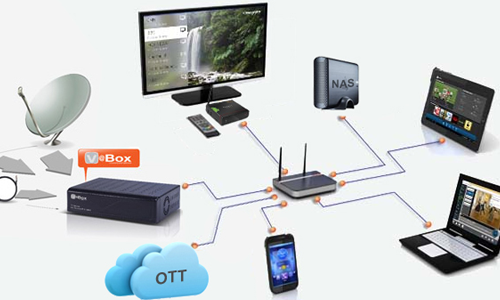 CMS and Middleware for OTT / IPTV OTT App Development
Change the way you connect with your audience!
Get Quotation Now
CMS and Middleware for OTT

/ IPTV OTT App Development

The OTT platforms are fast gaining immense popularity among the audience, especially youth who consume digital media. OTT platforms are internet-based applications that directly stream media or video by using the Internet. With OTT platforms, the concept of video-on-demand has become popular.

Total VDO -one of the best OTT platform development company enables you to launch your OTT apps effortlessly. With customization ability, you can always scale the content in your App with great ease. Our dedicated team offers full support to enable you to stream your content and reach out to your target audience.

TVOD, AVOD, SVOD: Total VDO offers you an easy solution to manage your OTT/ IPTV service project- one Control Panel that will help you manage subscribers, content, orders, and products with great ease. Your channel of one category or mix of all such as advertisement and subscription based or Transaction based (Pay per View). It's a comprehensive solution that will help you seamlessly manage your customers, subscriptions, packages, advertisement, VAST tags, in-app purchases, plans, etc. Moreover, with built-in AI, you get actionable insights with the help of reports and statistics produced by the software giving you a 360-degree view of your operations and profitability. Get data on server usage and make informed decisions to propel your business to earn more revenue.
Partnering with Total VDO will provide you the following benefits:
Customized App that will address your unique requirements
Stream content effortlessly
Live stream content on the users' TV or through the OTT app
Create a brand for your business