About Us
Total VDO is a premium digital technology company which deals into providing end-to-end media and entertainment services.
Our dedicated and experienced professionals strive to deliver rich user experience through our powerful and disruptive technologies and robust infrastructure.
We are an emerging industry connecting the grounds of media and entertainment to endow with our customers through the cheaper medium of OTT applications.We, as an organization deems in converging with the mobile and digital landscape with lucrative video services.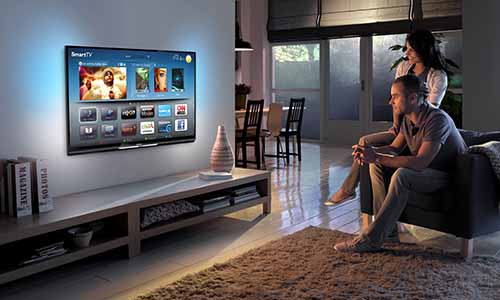 Total VDO is known for its proficiency in developing abundant custom-made native applications for multiple supported platforms from single source code.
We aim to ensure customer success, agility, entrepreneurial spirit, constant learning, and innovative minds along with creativity and in being transparent to our resources and to our clients.
We have ensured various partnerships & tie-ups with content publishers, movie producers, distributors and content aggregators in the process of indulging in easy and convenient entertainment platforms with constant developments and designing world-class mobile and smart TV experiences.
With our rich competency and channeling resources, we enable our customers to indulge in a richer experience while browsing through your favorite shows online. With the world turning its rounds to the digital aspects, we at Total VDO, constantly evolve ourselves so as to make our customers enjoy their favorite shows on mobiles and Smart TV at an affordable cost.
As we as cocooning ourselves into an industry we are always looking for brands to distribute their content via our streaming media channels. We develop applications that are compatible with mobiles, aiding with the younger demographics segment.
Our team believes in inviting change at every step and so we respond to the market in a better and pivotal way, gaining the maximum benefits out of it. We at Total VDO consider ourselves to be an agile company and so we believe that changes can led to better innovative and experience. We at Total VDO excel in our design based architecture and that is how we maintain a thick clientele through our cutting-edge technologies and our knowledge about the different frameworks and platforms. Our disruptive methods of cloud engineering make us proficient enough to handle our client base.
We at Total VDO know the importance of design based engineering and the use of cutting-edge technologies and so we make sure that our customers gain the enriched digital experience. We respond to the changes and variations and keep growing better every day. We indulge in providing applications, services and tools to the various media companies and TV operators throughout the world in order to deliver them with the best of next-generation television experience.
We link the various prospects of entertainment in order to make our customers indulge in affordable and reasonable forms and sources of media and entertainment. We at Total VDO are striving to become the global market leader in this empowering cost effective forms of entertainment.